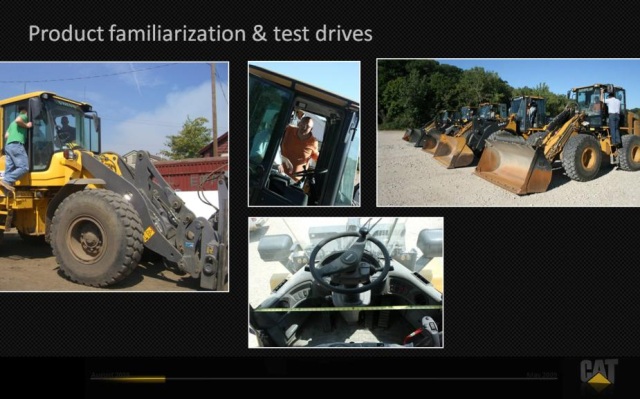 CATERPILLAR
A case study in extensive design based research activities that would leap-frog the competition Product familiarization was critical in the beginning of this project because this was a new industry for us to design for. We looked at the current CAT models and their competition, paying close attention to the pro's and con's of each.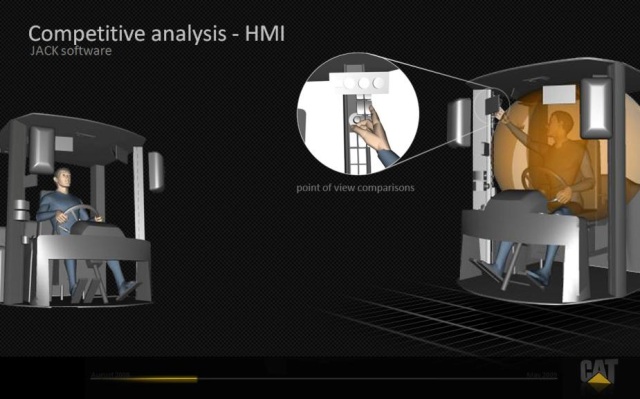 Competitive analysis of the market leaders was one of the first steps in this project to create a "best in class" interior. In addition, the current cab was evaluated for strengths and weaknesses. All of the competition and current cabs were reverse engineered and human factors specialists were brought in to provide benchmarks.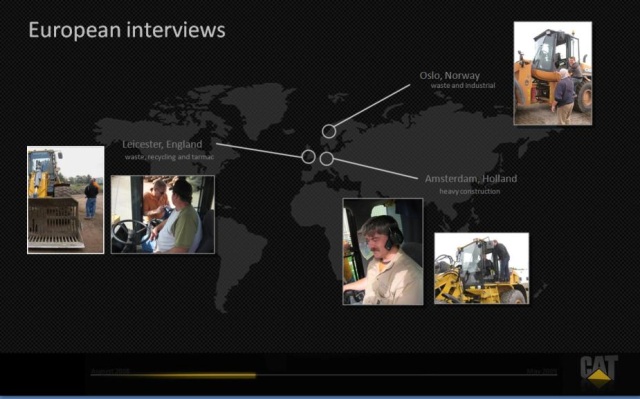 The value of research
To understand user needs, there is no substitute for getting out in the field and participating in the research. Whether it is observation, interviews, ride along, or focus groups, having the designers participate rather than read a report is key to getting into the hearts and minds of the user. From this first hand knowledge, personas can be formed to organize needs into categories.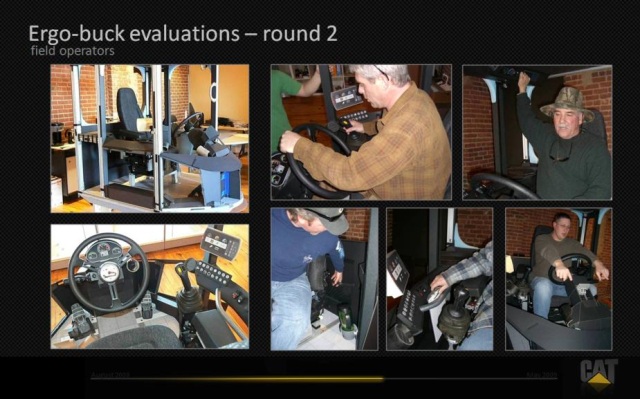 Getting physical
In a digital age, it is easy to forget the need to build physical prototypes to understand locations of components, the comfort while using, and the overall perception of the design. It creates and entirely different and better impression of the object or interior when the user has a chance to interact with it, rather than just seeing a picture on a screen.
Translation into actionable goals and objectives
Creating a knowledge base is only the first part of the product development process. A critical step is to create a clear problem statement that will guide the rest of the project. Providing short term goals that are achievable in the current project scope builds the foundation for success. And it is important to define targets for future programs that will help guide the company initiatives and challenge the teams to go beyond what is expected.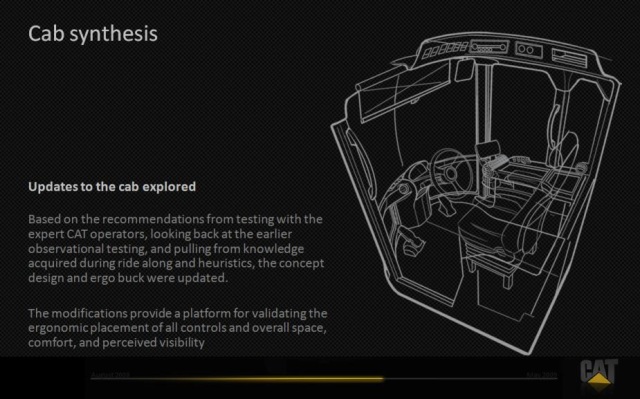 Working with the best
It is important to know when a specialist is necessary. For this program, it was better to bring in experts in human factors and interior design to take the project deliverables to a higher level. Working with them required additional management time and effort, close attention to budgeting, and balancing client interaction. However, it was the right thing to do for the project and the end result was very well received by both users in subsequent evaluations and the client.